Business owners helping business owners. Everybody wins
Entrepreneurs are tenacious, energetic and creative.  But they are also alone, with no-one as sounding board for ideas, opportunities or challenges.  And filling that gap is the The Alternative Board, tried and tested over almost 3 decades. With TAB, you meet your peers monthly – other business owners sitting on your advisory board. They will hear you out on key issues you seek to address, then give you impartial advice.  These are business owners like you, who have been there too and understand business, they 'get it', because they walk the same path.
– Paul Malherbe, Managing Partner, The Alternative Board – SA
How TAB Boards help your business
WHAT TAB MEMBERSHIP INCLUDES
MEMBER SUCCESS
"TAB had us think about and write down our personal and company vision. It was a great exercise, that really made us stop and evaluate what we were doing on a daily basis and why. It helped us make some fundamental decisions that led to key changes in our business."
– Bill & Susanne Boisvenue, BSC Solutions – Brampton, Ontario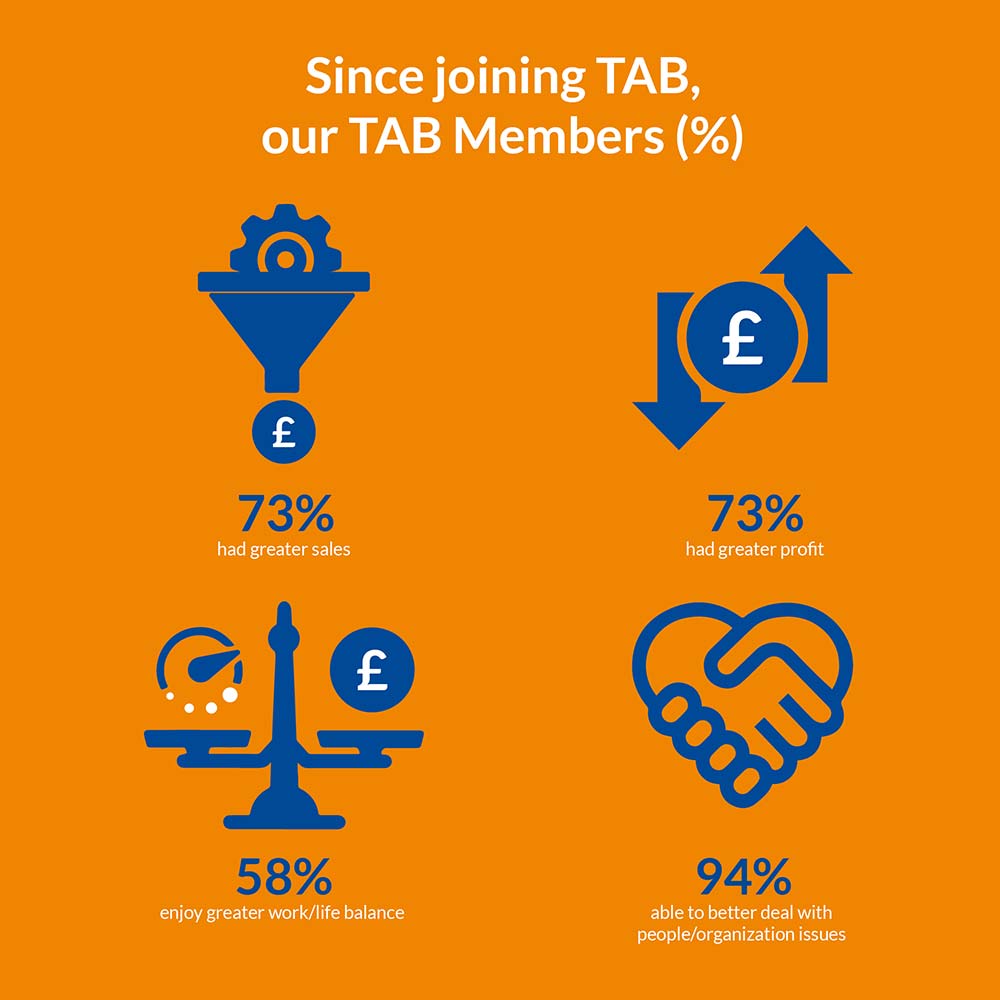 There's one date in my diary that I refuse to miss and that's my monthly TAB board meeting. It's my chance to meet with like-minded business owners whose opinion I really value and respect – when I can get out of the office for a few hours and know I'll get invaluable insights from people, who've tackled the same kind of issues. They're prepared to step into my shoes and often suggest a path I hadn't even thought of.
– Source TBC
Sharing experience, knowledge, hopes, ambitions and fears with a board of peers is enormously beneficial to my business and to me as an individual. Consultants can only go so far – nothing beats the real life lessons that a peer group of this stature can give. Give me real experience over books and gurus any day!
– Ian Thompson, Thompson Brand Partners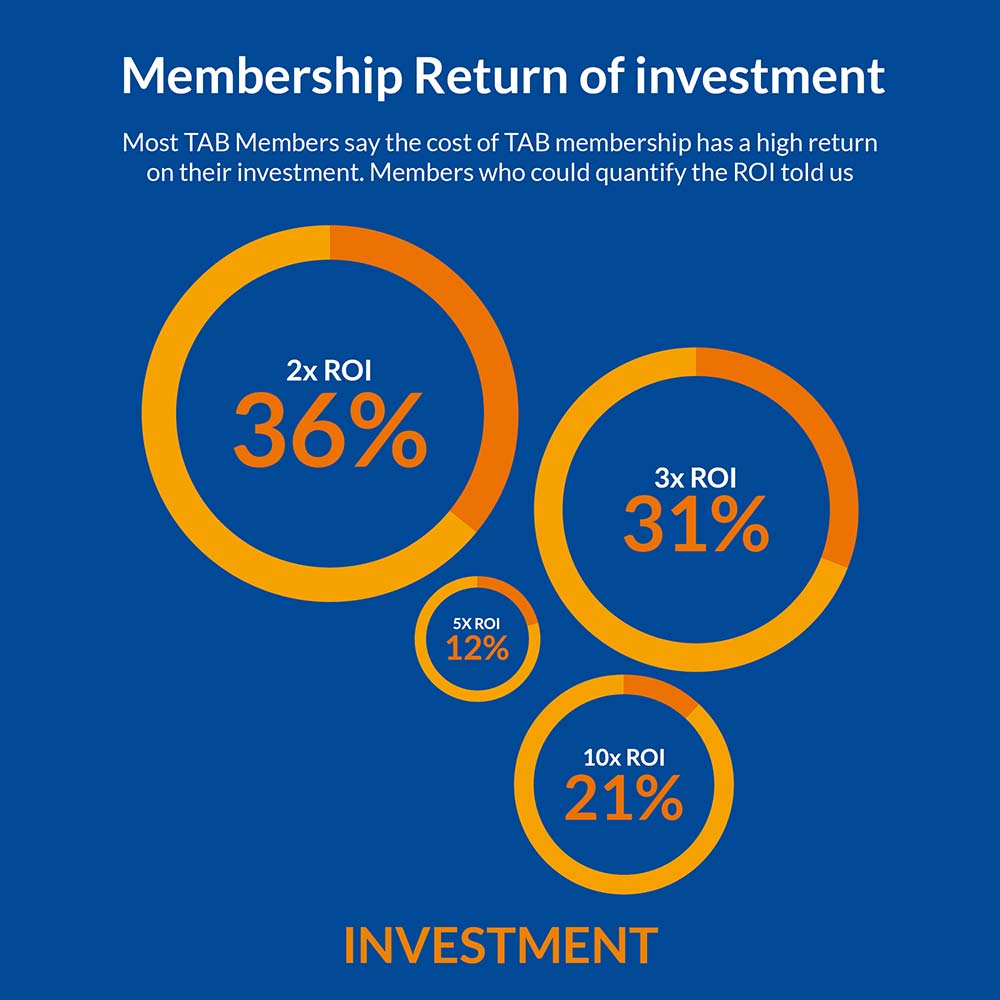 FIND OUT MORE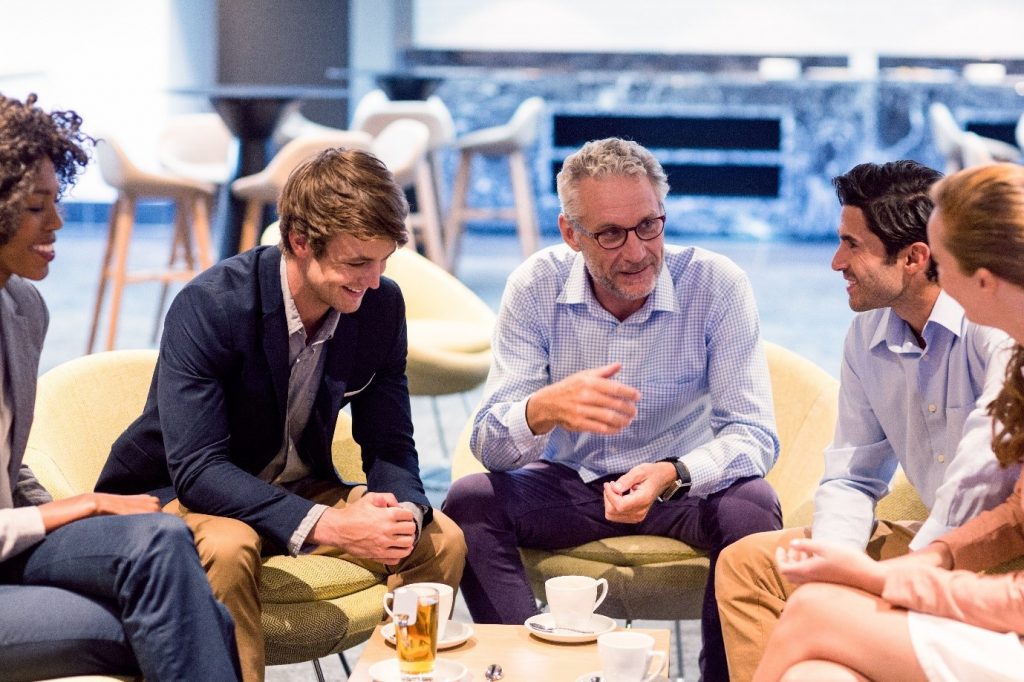 IS TAB FOR YOU?
Business owner; Entrepreneur; CEO; President; Director.  No matter the title, the role holds responsibility for an organisation and it's people.  Large organisations have a board of directors, but typically not independently owned businesses.  So – Who guides you? Who advises you? Who holds you accountable? Who is your sounding board?
LEARN MORE
SATISFACTION GUARANTEE
We are so confident in the value that TAB can bring to business owners, that we offer a 90 day satisfaction guarantee.  Experience the Board and our one-on-one meetings for 3 months and if you don't get value, we will give you back your money. 100%, all of it. No questions asked.
CONTACT US
HOW CAN WE HELP YOU?
Contact us via email or call us on +27 82 773 8811 to discuss how we can work together
SIGN UP FOR OUR BUSINESS OWNERS' NEWSLETTER
Want to receive our monthly 'Tips from the Top' newsletter?
Sign Up Here